Hypermodern installation 
Two sustainable factories are being built on a single site in Amsterdam. BioValue is constructing a state-of-the-art biogas plant here to process up to 600,000 tons of organic waste. Our partner Titan is building the world's largest LBM (Liquified Biomethane) installation, capable of producing up to 200.000 tons of LBM per year.
Strategic location in the port of Amsterdam
The new state-of-the-art biogas plant is strategically located in Amsterdam's western port area. A lot of organic waste is available in the region. Raw materials can also be easily shipped through the port. Once operational, the plant will produce the largest quantities of biogas in the Netherlands.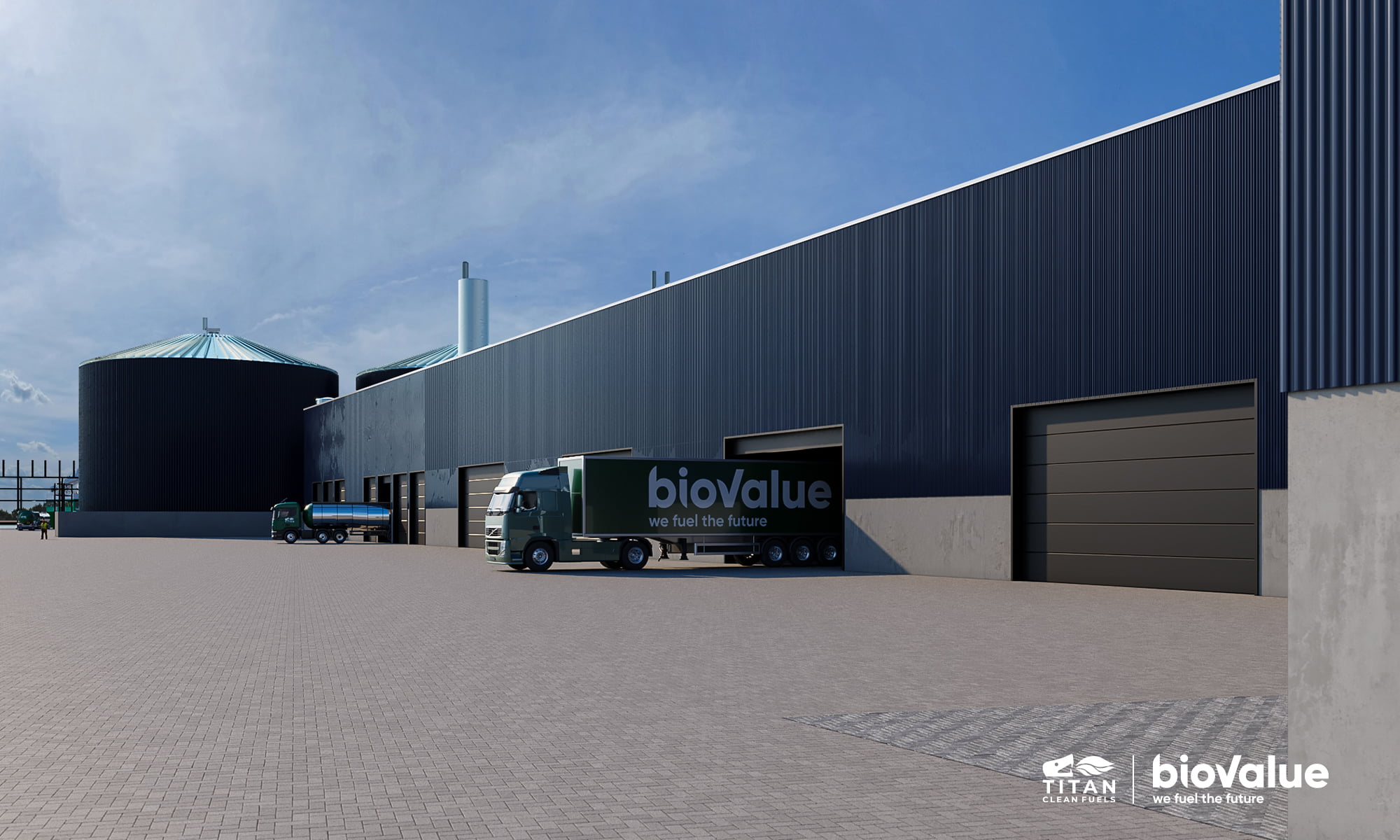 Collaboration with Titan
This biogas will be liquified by partner Titan into LBM. The LBM produced will mainly go towards shipping. BioValue will recover part of the LBM to sell in the transport sector.
Ronald van Selm, CTO of Titan says: "Titan is committed to decarbonise shipping by supplying LBM and any other renewable fuels such as hydrogen-derived methane, also known as E-LNG. Strategic value chain collaborations are paramount to ramping up alternative fuel production to the scale required for shipping. We are proud of the joint efforts with BioValue and look forward to a long-lasting partnership."
Heading towards biofuels
Bulk transportation is expected to continue demanding (bio) fuels. The batteries that could currently provide the required amount of energy are too large and heavy for efficient use. We see in this project a powerful start to our course toward on-site biofuel production.